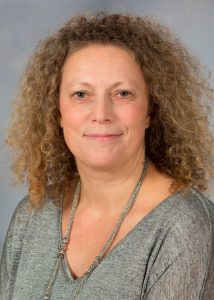 Dr. Lique Coolen is Professor of Physiology and Biophysics and of Neurobiology and Anatomical Sciences at the University of Mississippi Medical Center, and serves as Associate Dean for Postdoctoral Studies in the School of Graduate Studies in the Health Sciences.
Coolen received her Ph.D. from the University of Nijmegen in the Netherlands in 1995, and has been on faculty at the University of Cincinnati, University of Western Ontario, and University of Michigan. She has received numerous awards for her research and teaching, including the C.J. Herrick award from the American Association of Anatomists, the Canada Research Chair in Neurobiology of Motivation and Reward, and the Norman Nelson award for Teaching Excellence at the University of Mississippi Medical Center.
Coolen has published over 110 papers describing her research on drug addiction, spinal cord injury, and neuroendocrine function, and has been continuously funded by NIH and other federal agencies during the past nineteen years.